Iranian Immigration & Business Attorney in Los Angeles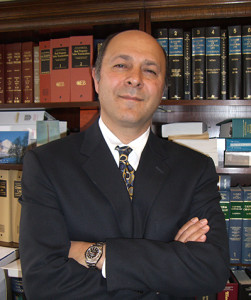 With experience as an immigration attorney in California, Iranian attorney Ken Behzadi has handled hundreds of immigration matters, ranging from visa approvals to deportation issues.
Ken is a member and past president of the Iranian-American Lawyers Association. He is also a member of the Iranian-American Bar Association, and Iranianhotline.com.
Ken is a native of Iran and is fluent in Farsi. As an Iranian immigrant himself, he is keenly aware of the special considerations and issues facing immigrant clients.
Education
Juris Doctor, May 1992
Recipient of the American Jurisprudence Award
Golden Gate University School of Law, San Francisco, California
Master of Science, Environmental Engineering, December 1986
Loyola Marymount University, Los Angeles, California
Bachelor of Science, Civil Engineering, August 1979
University of Southern California, Los Angeles, California
Licenses & Admissions
Admitted to the bar in California, June 1993 – present, Bar #164157
Admitted to U.S. District Court, June 1993
Professional Affiliations